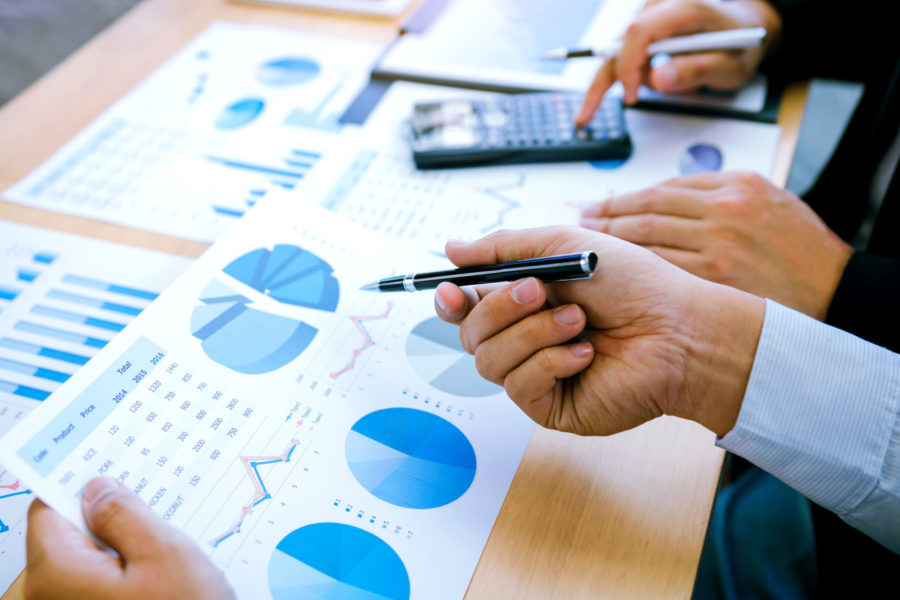 When figuring out your business valuation, it's helpful to consider what acquirers are paying for companies like yours.  A little internet research will reveal that a business like yours trades for a multiple of your pre-tax profit. For a small business, this is the Seller's Discretionary Earnings (SDE). For a larger business, the calculation is based on Earnings Before Interest Taxes, Depreciation and Amortization (EBITDA).  
When you work with Maximum Possibilities, we partner with you, guiding you to discover what business buyers are looking for in your industry and how to set the proper valuation of your business. We do this to manage your expectations for a possible sale and to best position you for an eventual sale. 
Let's explore one tip that can help increase the value of your business.  
Obsessing Over Your Multiple  
Many owners want to know the multiple they can use to set their business valuation and how they can jack it up. This multiple can transfix entrepreneurs.  
After all, if your business has $500,000 in profit, and it trades for four times profit, it's worth $2 million. If the same business trades for eight times profit, it's worth $4 million.  
Obviously, your multiple will have a profound impact on the net profit you take from the sale of your business. But there's another number worthy of your consideration as well: the number your multiple is multiplying.  
How Profitability is Open to Interpretation 
Most entrepreneurs think of profit as an objective measure, calculated by an accountant. When it comes to the sale of your business, profit is far from objective. Your profit will go through a set of "adjustments" designed to estimate how profitable your business will be under a new owner.  
This process of adjusting—and how you defend these adjustments to an acquirer—is where you can dramatically spike your company's value. This is where Maximum Possibilities helps you.  
Let's take a simple example to illustrate. Imagine you run a company with $3 million in revenue and you pay yourself a salary of $200,000 a year. Further, let's assume you could get a competent manager to run your business as a division of an acquirer for $100,000 per year. You could safely make the case that under their ownership, your business would generate an extra $100,000 in profit. If they are paying you five times profit for your business, that one adjustment has the potential to earn you an extra $500,000.  
Making the Case for Your Business Valuation 
With Maximum Possibilities guidance, you will be able to make a case for several adjustments that will boost your profit and, by extension, your business valuation.  
This is more art than science, and you need to be prepared to defend your case for each adjustment. It is important that you make a good case for how profitable your business will be in the hands of an acquirer.  
Some of the most common adjustments relate to rent (common if you own the building your company operates from and your company is paying higher-than-market rent), start-up costs, one-off lawsuits or insurance claims, and one-time professional services fees.  
Your multiple is important, but the subjective art of adjusting your EBITDA is where a lot of extra money can be made when selling your business.  
Maximize Your Business Valuation with Maximum Possibilities 
Understanding which multiplier to use as well as what to multiply are the keys to accurately setting your business valuation. If selling your business is at the forefront of your mind, or even if a sale is a few years away, you want to be prepared for having a conversation with an acquirer. Let us help manage your expectations and guide you to the best methodology for setting the multiplier for your business.  
Your success is our success. Let's discuss your company's valuation and make sure your expectations match the cold facts. Schedule a call today and let Maximum Possibilities help you calculate the correct valuation of your business.